What's New
AARON NAMED TO BIZ NEW ORLEANS 500
November 15, 2023
Aaron & Gianna, PLC is pleased to announce that its Managing Shareholder, William D. Aaron, Jr., has been named to the 2024 Edition of Biz New Orleans 500 as One of the Most Influential, Involved and Inspiring Business Leaders in the New Orleans area. Biz New Orleans 500 is an annual publication of Biz New Orleans Magazine. It profiles the 500 business leaders who are driving the economy of the greater New Orleans area and making decisions that shape the region's future.&n…
DeWayne L. Williams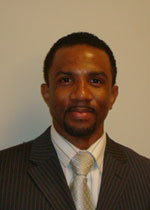 Position
Shareholder (Treasurer and Director)
Contact Information
Tel: 504.569.1802
Fax: 504.569.1801
dwilliams@aarongianna.com
Career Overview
DeWayne is a Shareholder and Member of the Board of Directors of Aaron & Gianna, PLC A Professional Law Corporation. He is a coordinator of the firm's Business and Civil Litigation Practices. He is a graduate of Louisiana State University and Loyola University School of Law. and has over twenty years of experience handling complex litigation and sophisticated transactions.
DeWayne's litigation experience includes trial and appellate advocacy before a variety of state and federal courts including the U. S. Supreme Court. His substantive areas of practice have included commercial litigation, employment litigation, personal injury litigation, professional liability litigation,mass torts, worker's compensation defense, constitutional law, civil rights. land use and zoning, public finance, state and municipal government law and telecommunications.. DeWayne's transactional experience has included commercial transactions and public finance/municipal bonds.
DeWayne has represented individual and corporate clients in a variety of employment related matters including issues involving Title VII, the Family & Medical Leave Act (FMLA) and the Fair Labor Standards Act (FLSA.
DeWayne has extensive experience with respect to lawyer ethics and professional responsibility. He served two three year terms as a Hearing Committee Chairman/Lawyer Member with the Louisiana Attorney Disciplinary Board. DeWayne is active in bar related activities and is a member of the Louisiana Supreme Court's Committee on Bar Admissions. For several years he served as Bar Examiner for the Constitutional Law portion of the Louisiana State Bar Examination
.DeWayne is admitted to legal practice in Louisiana and is a trained Mediator. He is BV rated by Martindale-Hubbell.
Education
Bachelor of Science, Louisiana State University (1998)
Juris Doctor, Loyola University School of Law (2001)
Bar Admissions/Admissions to Practice
State of Louisiana (2001)
U.S.District Court – Eastern District of Louisiana
U.S.District Court – Middle District of Louisiana
U.S.District Court – Western District of Louisiana
U.S.Court of Appeals, Fifth Circuit
Supreme Court of the United States
Areas of Practice
Alternative Dispute Resolution
Appellate Practice
Business and Commercial Transactions
Civil and Commercial Litigation
Family Law
Insurance (Defense, Coverage, Products and Self Insured Claims)
Labor, Employment and Employee Benefits
Legal Malpractice and Legal Ethics
Medical Malpractice
Real Estate and Zoning
Toxic Torts and Environmental Law
Worker's Compensation Defense
Previous Legal Positions Held
Associate Attorney, Law Offices of Bernard L. Charbonnet, Jr.
Law Clerk, District Judge, Division "I" CDC Parish of Orleans
Honors/Awards/Distinctions
Listed in Cambridge Who's Who (Legal) (2008-2010)
"BV" peer review rating Martindale-Hubbell Legal Directory
Professional Memberships/Activities
Louisiana State Bar Association
American Bar Association
National Bar Association
Fifth Circuit Bar Association
Hearing Committee Attorney Member/Chair, Louisiana Attorney Disciplinary Board
Member, Louisiana Supreme Court Committee on Bar Admissions (Bar Examiner for Constitutional Law Exam)
Former Assistant Bar Examiner (La. Code of Civil Procedure), Louisiana Supreme Court Committee on Bar Admissions (2007 to 2012)
Civic, Community and Business Activities (Current Only)
Member, Alpha Phi Alpha Fraternity, Inc.